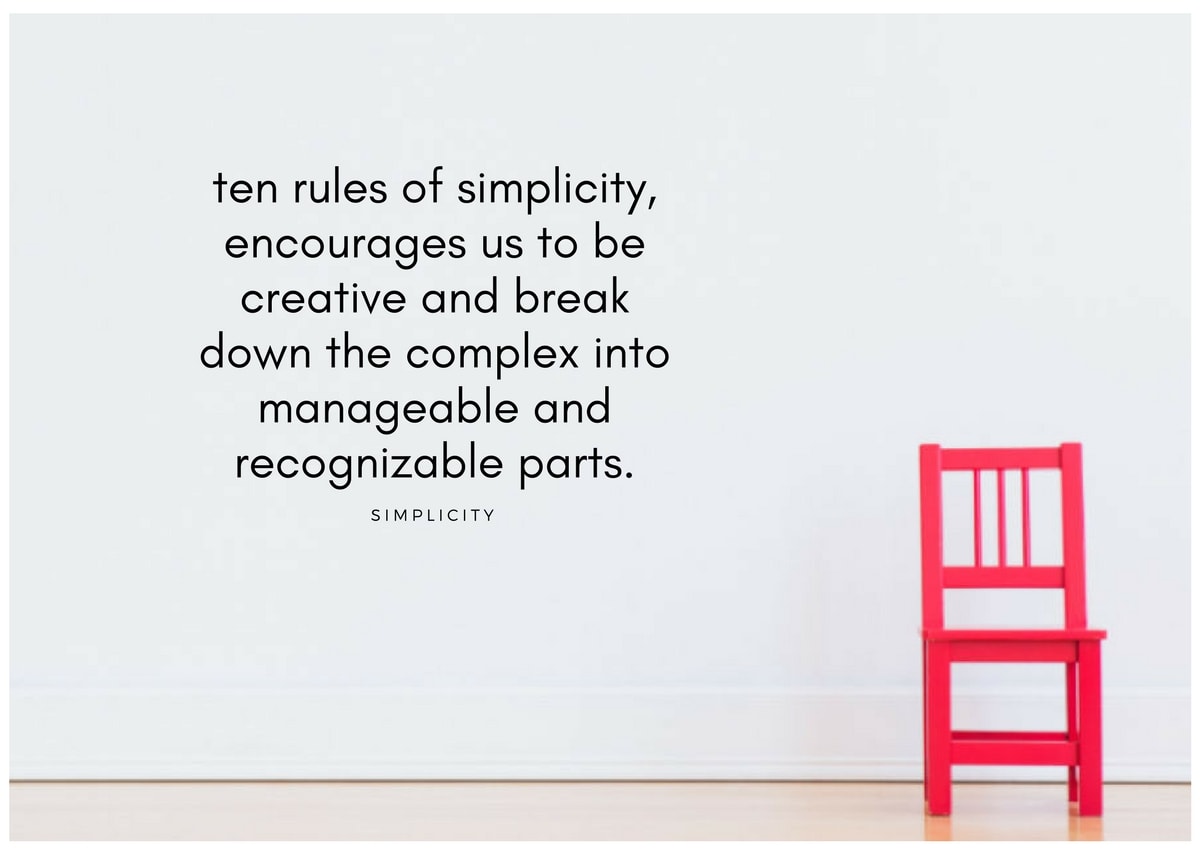 The Ultimate Tool to Deconstruct Business Processes and Put them Back in an Efficient, Value-Driven Way

Simplicity is the latest workshop created by Dr Edward de Bono to help organizations uncomplicated their business processes and therefore, their lives. If your company needs to streamline products and processes to become more effective and efficient, Simplicity will help you accomplish these goals. In this powerful 2 days workshop, you will learn how to end habits that are no longer necessary, stop duplication of tasks, challenge every aspect of the business in order to perform at a higher level.
Rethink anything that you are used to
End habits which are no longer necessary
Become more efficient and effective
Save time, energy and money
Reduce needless stress among customers, clients, vendors and employees
Increase customer satisfaction and ROI
Install techniques such as shedding, reframing, bulk-and-exceptions and historical reviews
Shift group thinking to a challenge mode by moving from complex to simple
Think of new ways of doing things in a simpler way, leading to faster-to
Market innovations and easier processing systems
Managers and executives who simpler ways of getting things done.
Business leaders, executives, professionals are involved in decision making and want to guide their teams to
Business leaders, executives and senior officers from government agencies seeking to streamline their processes and to improve effectiveness and efficiency
>
Values and benefits of Simplicity™
Way to incorporate Simplicity at work
Application concepts
Tools for removing complications
Shedding of values resulting in increased efficiency
Tools for replacement to explore new thinking
How to restructure and re-organise operations
Taking a 'BROAD' or 'NARROW' view
Application of Simplicity tools to real issues
Create a formal focus on Simplicity™ in the organisation
The Course in Simplicity productively refocuses your people's intellectual and emotional energy resulting in increased organizational effectiveness, employee and customer satisfaction and of course better ROI.
Read More
Open House
Workshop Dates
New Delhi TBA
Mumbai TBA
Bangalore TBA
Register
Customize
It was a wonderful workshop. Perhaps, one of the best training I have ever attended. Thank you Dr. Sunil for keeping us thoroughly engaged and making us to think!
Shridhar H.M
Arvind lifestyle brands ltd
Getting more knowledge, how to manage situation, decision making and problem solving.
Savita Kulkarni
Siemens technology & services pvt ltd
Once in a while I attend training program in our organisation that is so encouraging that it makes time away from my core job worth while. It should have focus group session to solve the real problem caused by organisation.
Ravi Ranjan
Capgemini consulting india pvt ltd
Very interactive training. I had best engagement ever in life in any training attended till date. Trainer magically made everyone 100% awake even in after lunch hours
Piyush Pant
Ericsson india global services pvt ltd
These tools will help me to cover up with alternatives and better ideas in my personal lives.
Muhammad waseem
UTC Aerospace systems
Well structured cources. What was most interesting was the real life cause studies that Dr. Sunil related to different concepts. Most courses step at teaching new tools. However this one facilated stakeholder management which makes it very practical.
Priyanka ahuja
Deloitte consulting india pvt ltd
Brilliant learning and being aware of how to address and solve concerns in time bound manner and collaboratively. Some more videos would have made it more closer to the subject.
Gurvinder kumar
janalakshmi financial services ltd
Training helps a lot in all situation. I would recommend it strongly for others. Excellent!
Hema Chandra
Didelity business services india pvt ltd